From reconnaissance to air-to-air combat, to tactical aerial bombing, to today's most sophisticated missions, the evolution of military aircraft has resulted in significant changes to the concept, design, function, and manufacturing techniques of transparency systems.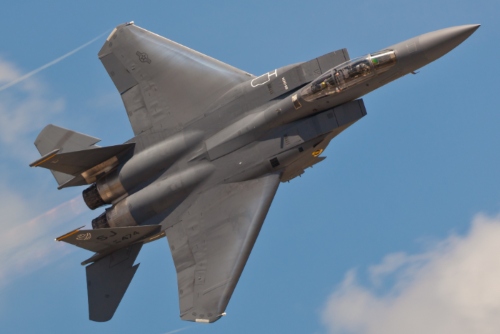 Transparencies are designed to sustain bird strikes, rain erosion, static dissipation, chemical resistance, and harsh weather conditions including exposure to UV rays, humidity, and extreme heat or cold, as well as other mechanical challenges. Cutting-edge technology is imperative to manage tough specifications for the performance of a transparency and the threats it's built to overcome.
This 30-minute Webinar provides details about the technology of aerospace transparencies for military aircraft, land vehicles, and architectural blast and ballistic solutions. Aspects of the complexity of transparency manufacturing and production are discussed.
An audience Q&A follows the technical presentation.
Khushroo Lakdawala, Ph.D., Global Director of Transparencies Engineering and Technology, Aerospace, PPG
Dr. Khushroo Lakdawala is the Global Director of Transparencies Engineering and Technology for PPG's aerospace division, where he is responsible for engineering, science, and technology-related activities, including design engineering, materials engineering, and the development of all technologies for transparencies. His team designs windshields or canopies for new aircraft in the commercial, military, and general aviation arena, including extensive reverse engineering to achieve appropriate FAA certification (Supplemental Type Certification – STC). Khushroo has 35 years of experience in business, engineering, and science. He holds a bachelor of technology degree in chemical engineering from the Indian Institute of Technology, both a master's degree and a doctorate in chemical engineering from the University of Southern California, and an MBA from California State University, Northridge.
David Palermo, Global Business Director, Military and Specialty Transparencies, Aerospace, PPG
With more than 28 years of experience in the chemical and materials industries, David Palermo is the Global Business Director for Military and Specialty Transparencies for PPG's aerospace division. In this role, he focuses on the development, manufacturing, and selling of products that provide a life-saving advantage. He specializes in coatings and materials for the defense industry, which includes military aerospace transparencies, transparent armor, and blast mitigation technology for structures and vehicles. David earned a bachelor's degree in chemistry from the Colorado School of Mines and an MBA from Pepperdine University.
Moderator:
Bruce Bennett, Editor, SAE Media Group
By registering for this Webinar you agree to receive product announcements and special offers from SAE International via e-mail. By submitting your personal information, you agree that SAE Media Group, an SAE International Company, and carefully selected Partner Sponsors of this content may contact you and that you have read and agree to the Privacy Policy (CA Residents refer to Section D of the Privacy Policy). You may opt-out from communications at any time. You may reach us at This email address is being protected from spambots. You need JavaScript enabled to view it..