The SAE International G-35 committee on "Modeling, Simulation, and Training for Emerging Aviation Technologies and Concepts" is unique, in that, it addresses the complete certification process from aircraft certification to training device to pilot on-board and remotely operated vehicle certification. With three subcommittees working in concert to build consensus standards, G-35 brings diverse global industry experts together to work jointly to develop consensus standards and accelerate the process of certification and training. Making Dreams and Innovation possible.
This Webinar will introduce the committee, its leadership, objectives, and involved stakeholders, who represent industry, research, government, aviation associations, and certification authorities, and discuss how G-35 is enabling digital transformation by integrating modeling, simulation, digital twin, and AI into end-to-end standards that can be adopted by CAAs to support a totally new transport modality.
An audience Q&A follows the technical presentation.
Supported by: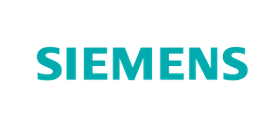 Speakers:
Arnab Lahiri, Regulator, FAA Flight Simulator Program, and Leader, SAE G-35 Committee

Arnab Lahiri, who has been involved with the simulation industry for more than 40 years, currently serves as a regulator for the Federal Aviation Administration's (FAA) Flight Simulator Program and is the leader of the SAE G-35 Committee. He has wide and varied experience, from RPVs (the precursor to today's UAVs) to flight simulator manufacture, training, and regulations and has worked with research labs, airplane manufacturers, and simulator operators and headed his own consultancy operations. Arnab has been involved with many regulatory efforts with the FAA, JAA, and ICAO and has conducted classes worldwide on flight simulator assessment. He is a member of several professional organizations, where he is instrumental in promoting simulator innovative ideas. Arnab holds a bachelor's degree from the Indian Institute of Technology, Kharagpur and a master's degree from the University of Texas, Arlington, and is a fellow with the RAeS.
Marilyn Pearson, Global Regulatory Affairs Specialist, Advanced Air Mobility/eVTOL/UAS, CAE, and Co-Chair, SAE G-35 Committee

Marilyn Pearson is a Global Regulatory Affairs Specialist in AAM/eVTOL/UAS with CAE, where she serves on various industry committees and with Civil Aviation Associations recommending policy for new entrant aircraft, pilot training, and simulator certification. Ms. Pearson has more than 40 years of experience as an aviation professional and is an ATP rated pilot in single and multiengine land and seaplanes, commercially rated in rotorcraft and gliders, and holder of a Remote Pilot Certificate with small UAS rating. Ms. Pearson previously worked with the FAA as an Aviation Safety Inspector, Principal Operations Inspector, and staff specialist. She served as co-chair for the FAA Weather Community of Interest and lead for the UAS Special Weather Action Team. Ms. Pearson was awarded the FAA Administrator's Award for Excellence. Additionally, she is the co-chair for SAE International G-35, Modeling, Simulation and Training for Emerging Aviation Technologies and Concepts Committee developing industry consensus standards for Aircraft Certification, Training Device Qualification and Pilot Training and Licensing for new transport modalities.
Dr. Andreas Schweiger, System Architect, Airbus Defence and Space, and Co-Chair, SAE G-35 Committee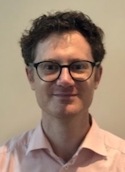 Dr. Andreas Schweiger is a system architect at Airbus Defence and Space GmbH in Germany with more than 15 years of professional expertise in the aerospace domain. He leads several research and technology projects in cooperation with universities and research institutes in the areas of software engineering, software quality, systems engineering, and cyber security for avionics. Mr. Schweiger serves as a leadership member of the SAE International G-32 (Cyber Physical Systems Security) and SAE International G-35 (Modelling, Simulation and Training for New Emerging Technologies and Concepts) committees. In addition, he is a committee member of SAE International G-34 (Artificial Intelligence in Aviation), SAE International E-36 (Electronic Engine Controls Committee), and SAE International S-18 (Aircraft and System Development and Safety Assessment Committee). Mr. Schweiger regularly conducts university lectures to develop and communicate his latest research results and serves as a committee member for the Avionics Systems and Software Engineering (AvioSE) and Open Model Based Engineering Environment scientific workshops. He received his Ph.D. in computer science from the Technical University of Munich.
Michael Jenkins, Certification and Systems Engineer, Flight Controls and Propulsion, Joby Aviation, and Committee Member, SAE G-35 Committee

Michael "Mike" Jenkins has 35 years of experience in aerospace and has worked for several major original equipment manufacturers. He currently serves as a Certification and Systems Engineer for Flight Controls and Propulsion at Joby Aviation. Mike also has worked as an independent aerospace consultant for the last 26 years, with authority in 14 CFR Part 23 and 25 certification regulations, holds positions as a unit member on several Organization Designation Authorizations, and is an instructor for Kansas University. He holds a bachelor's degree in Mechanical Engineering from the University of Utah and specializes in mechanical systems including flight controls, doors, and hydraulic design; construction, equipment qualification, airplane testing, safety analyses, and service documents; structure cabin safety for design and construction; and power plant safety analyses for airplane turbine engines and auxiliary power units. Mike has been an SAE member more than 10 years and is system review auditor. As a member of SAE-18, he was the co-captain of the ARP 4761 FHA Appendix and reviewed the ARP 4754. Mike currently is a member the SAE G-35 committee and is working on the new aerospace standard, AS 7094, focusing on the use of simulation as a method of compliance for certification authority regulations.
Moderator:
Amanda Hosey, Editor, SAE Media Group

By registering for this Webinar you agree to receive product announcements and special offers from SAE International via e-mail. By submitting your personal information, you agree that SAE Media Group, an SAE International Company, and carefully selected Partner Sponsors of this content may contact you and that you have read and agree to the Privacy Policy (CA Residents refer to Section D of the Privacy Policy). You may opt-out from communications at any time. You may reach us at This email address is being protected from spambots. You need JavaScript enabled to view it..